Cosmodog Review
21. October 2017

The Legend of Battle Ghazi Review
26. October 2017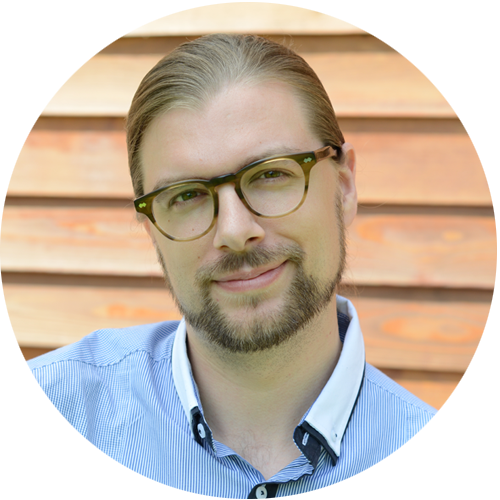 Taking notes with pen and paper is so yesterday. Hopefully, "EZ Notes" will take us to a brighter future!
Enough gaming for today! Now, I am going to review an app, that's not here to sweeten, but structure your day. It's "EZ Notes" by Alexander Madani, a productivity app dedicated to bring the "best On-the-Fly mobile note-taking experience". Wouldn't that be awesome? Actually, I am searching for the best app to get and stay organized since… I don't know, since I had my first smartphone in 2008. Will "EZ Notes" end my search and live up to its promise?
Taking notes in every possible way
"EZ Notes" empowers the user to do voice notes, written notes and even draw them with a freehand sketching tool. No matter what you prefer (which clearly depends on the situation), you can easily choose from the range of tools and record your thoughts. Plus, you can sort your notes in different folders (like Education or Health), make use of a built-in To Do List feature and even visualize your notes with a widget on your home screen.
"EZ Notes" is a versatile organizer with many useful features and an exemplary approach to handle your data. Due to the developer, the app "does NOT collect your Contacts, nor Data from other Apps, nor Search Terms, nor your Music info, nor your Movies info, nor your Location (using your GPS sensor) for profit as corporations do for their "Free" Apps." This is indeed a big plus and a huge exception if you take a look at the ubiquitous data abuse and cyber security flaws in the mobile and online world.
Mind the gap!
"EZ Notes" is a great app, but there are 10% missing to the top to become an outstanding one. Like "Trump vs. Panda", this app is more substance than show, which is great, but the developer should keep in mind, that his target audience is more and more used to technology with a certain sex appeal. So juice it up a bit!
Secondly, the widget shows all captured notes of the app and displays them as a stack of cards, which you can browse through by swiping up or down. But why isn't it possible to check them, to clear them, like in the widget of Wunderlist? A non-interactive to-do widget is kind of pointless if you ask for my opinion and it doesn't give you the satisfying experience to watch a cleared list after you've ticked all your notes.
Also, the voice input is a great feature, but I am not sure if it works as it should. Have you already wondered what "Du Vohburg" means, one of my notes, that you can see in the screenshots? You might have thought that it's a German phrase like "Spazieren gehen", right? Well, far from it. It was my attempt to translate "Spazieren gehen" into English and record the note with the voice feature. It might be based on my terrible pronunciation as a non-native speaker, but there's indeed a huge difference between "take a stroll" and "Du Vohburg" and I'm not sure if I am the only one to blame for that.
What we love about "EZ Notes"
Many ways to create notes
Useful features
Data privacy and safety
What we'd like to see in the next update
Juiced-up Design
Improved Widget
Better Voice Input
The Verdict
"EZ Notes" is a comprehensive app based on a commendable idea that manages all your organizing needs – except for the widget. Download the app here.
Plus, if you want to support the developer in a financial way, you're free to donate some bucks via PayPal to keep the app alive.
All pictures are in-game screenshots or taken from the Play Store page of the app.