Gimme 5ive! Interview with Fabrizio Caligiuri
30. November 2017
Infinity Review
2. December 2017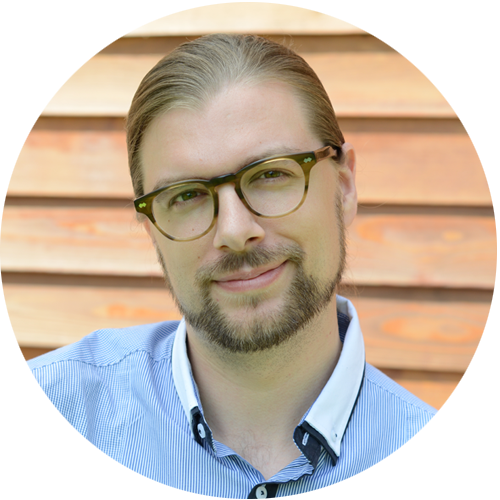 The days are getting shorter and the nights are getting longer. Perfect combination to spook it up a bit!
The Halloween parties are over, the candy is eaten, but we're still up for some scary games, right? In "Spook Troop" by Augusto Aguieiras Duarte, you "fight an endless onslaught" of zombies, ghosts, and other creepy creatures. Are you ready to rumble?
Eight, Aight?
NES-flavored 8-bit games like YBit are hip as ever. Also "Spook Troop" is in line with the trend and does a great job delivering a retro experience. Both the graphics and the – amazing – sounds match the setting perfectly.
Another big plus coming from the 8-bit era is fast-paced console action without loading times and lags (Oh gosh, how much I hated the Playstation I for that. Most terrible video game console, that has ever been manufactured in the history of mankind). So does "Spook Troop" run as smooth as a hot knife going through butter, love it!
Finally, the gameplay is as good as expected. Smashing pumpkin heads, furious Vikings and alien bats with a ruthless auto-fire, that gets boosted with great power-ups, is a load of fun. Augusto Aguieiras Duarte did everything right to create a great retro shooter.
Plus, I have to mention one amazing thing, that I simply love about "Spook Troop": It's this larger-than-life-sized hand dragging you out of the game if you die. It even reminds me of "Hand of Fate", great reference. Pure gold.
Minor Flaws
Actually, "Spook Troop" doesn't have any major flaws and there is almost nothing to criticize. I'll mention just a few small things so that the developer won't have the feeling that this review is somehow useless for him. 🙂
The contrast between foreground and background could be improved. A clear distinction between what's important (enemies) and what's not (the road) will please the eye and help the users.
Maybe the whole background graphic should be replaced. I really don't like this noisy, frizzy something.
Nostalgic feelings aside, a few 21st-century-ish things like achievements would help to increase long-term motivation. And if there's a Facebook button, we shouldn't be afraid to drag "Spook Troop" out of the 80s for another (better) reason.
What we love about "Spook Troop"
Retro Feeling
Good Performance
Great Gameplay
What we'd like to see in the next update
A better Contrast
Other Background Graphics
Achievements
The Verdict
"Spook Troop" is a Halloween-themed retro shooter, that I can recommend without reservations. Download the game here.
All pictures are in-game screenshots.