Running Waves Review
27. November 2017

Spook Troop Review
1. December 2017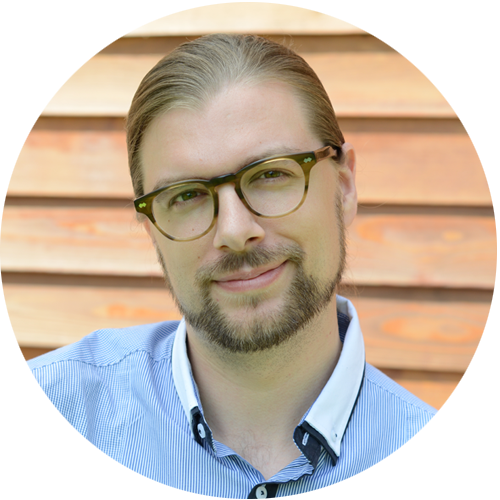 Are you ready for a trip to the future? Then meet the visionary Fabrizio Caligiuri, the Elon Musk of the indie gaming scene.
Fred: Hi, Fabrizio! Thank you very much for agreeing to this interview. Our readers might have read our Cylynder Warp review, but don't know the developer who created this game. Could you please introduce yourself and tell us something about yourself?
Fabrizio: Thanks for the interview and sorry for my bad English, I am an old school programmer 🙂 I was born in 1974 in Italy and therefore I have seen the video game evolution.
As a child, video games were my passion and it was my dream to create games, to see other people playing them and having fun with my creations. I have started programming when I was ten years old, my first computer was a C64. During that time I have written my first video game: a text adventure (similar to the Hobbit) with some sprites for graphics and text input. I remember I used POKE and PEEK for that. The code only counted 10 000 rows, but when my friend loaded the audio cassette and played the game, I felt great happiness inside.
In my life, whenever I had to learn a new programming language for a job, I've always written a game in that language. The engine for game programming has had a great evolution and I've just discovered Unity3d, which is an amazing framework for me. Now, my job is to write firmwares/middlewares for device solutions (Payment POS, PRINTER, METER, etc.), but as a hobby, sometimes I write video games because this is my passion 😉
Fred: In "Cylynder Warp", the players fight the popular man-vs-machine fight. What was your source of inspiration for this game?
Fabrizio: The inspiration for "Cylynder Warp" were Tron and Equilibrium – amazing films. I have always imagined how the life of a software could be represented and "Cylynder Warp" sends a message to open your mind and free creativity. In the game, the player is a hacker who refuses the global system and fights with a program written by him to help everyone to wake up from the matrix.
Fred: Your upcoming game, "She Be Free" is already in the making. Would you like to share some details to tease us?
Fabrizio: "She Be Free" is my vision of a running game with style. I love the Tron graphics. The main character is DOT (a software with female appearance), which has discovered a method to exit the net to become real. The player will help DOT to escape, dodge obstacles, destroy enemies, etc. Stay tuned for the update 😉
Fred: Your futuristic games made me wonder if you have the ability to see into the future. So, what's your vision of gaming… in the 22nd century?
Fabrizio: In 22nd-century video games will be directly connected to the brain, without a device or interface, so real life and video games will be linked 🙂
Fred: Finally, our off-the-wall question from the Daikon Media surprise bag: If you were a Star Wars character, which one would it be?
Fabrizio: The young Anakin Skywalker.
Edit: Have a look at the newest gameplay video of "She Be Free" here: