Spook Troop Review
1. December 2017

Fit Shapes Review
3. December 2017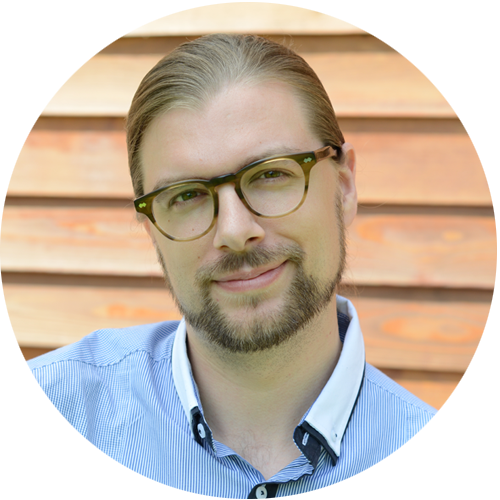 It's December 2017 and we still haven't found the app of the year - until now!
It's only three weeks until Christmas, and I sincerely hope that you are well on your way to getting through the pre-Christmas shopping madness. But don't overdo it. It's the little gestures that count and you don't have to buy expensive or overpriced gifts to please your family and friends. So, instead of thinking big (you can do that all the time), think small this time. Instead of buying an iPhone, buy an app instead.
"Infinity" by "Jaguar Studios" could be an app like this, bringing entertainment to the phones of your beloved ones. Unfortunately, it's unreleased yet, thus unpurchasable and free. Although it's finished. More finished than 99% of all apps on their release date and definitely worth a paid price. A high price.
Unbelievable, right? I don't get it either. But logic thinking won't get us far in a world where the Flat Earth Society has more Twitter followers than Cure Childhood Cancer. So, we'll better stop thinking and start playing.
Alpha my ass!
In "Infinite", you try to steer a ball as far as possible into a deadly abyss full of spikes and obstacles. Sounds good, doesn't it? Yeah, but if you want to download Infinity on Google Play, you're confronted by a lot of warnings first. "Alpha testing" – "This app could be unstable". Wow, shaky ground! Sounds more like entering an earthquake zone than a game page. 🙂
But don't worry – you don't have to protect your phone, you don't even have to expect bugs, crashes or anything that could give you a hint, that this app is unreleased yet. To be honest, this alpha-fuss is the biggest joke ever, because "Infinity" is maybe the most finished, polished, balanced, perfectly styled and smooth-running app, that I've ever reviewed on this blog.
This app has a better performance than Spook Troop, it looks even better than Cube Rogue and the level design is extraordinary, overcoming the #1, RYWO. The whole game is absolutely al dente, on point and flawless in every aspect. Seriously, Mr. Jaguar, what are you waiting for?
It's done when it's done?
Therefore, the only thing left to criticize are the developers holding back the app. Maybe it's perfectionism? Always remember: Easy does the job. Or, as you say in German: "Nach fest kommt ab!" (Mechanic slang: "If you tighten up (a screw) too hard, it breaks".) What can we learn from this? If you screw too hard, you're screwed. So don't miss the perfect moment to let it go.
What we love about "Infinity"
Perfect Performance
Perfect Visuals
Perfect Gameplay
What we'd like to see in the next update
The Verdict
"Infinity" is molten perfection poured into the shape of an app. Download the "alpha" here and rate it with 5 stars as soon as it's published. If this app gets a lower rating, the world is finally upside down and we can all join the Flat Earth Society.
All pictures are in-game screenshots.