Gimme 5ive! Interview with Snowball Software
9. November 2017
RYWO Review
10. November 2017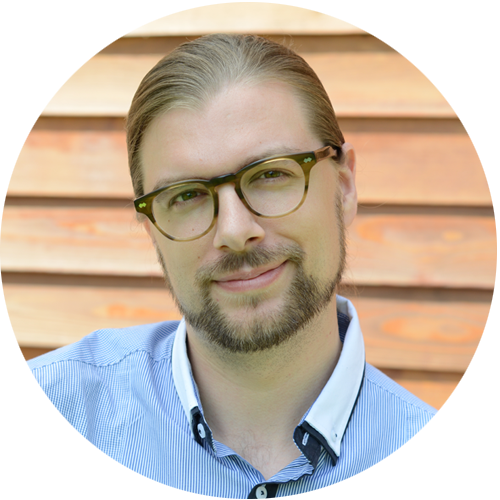 I'd like to order a double quarter pounder with cheese, some super size French fries, and a large Coke, please... and "Munchy Munchy" on top, so I don't have to feel bad! ;-)
Don't you also feel round as a ball sometimes after eating too much food? Well, if you can relate to this, I have some great news for you, because I've discovered a game, that has been built around that idiom. It's "Munchy Munchy – Roll a ball pig" by "Odd but Awesome". A modern adaptation of "The Very Hungry Caterpillar" by Eric Carle, just without the educational background.
In this game, you slip into the role of "Sir Dito", an ever-hungry piggy, that urgently needs to fill its stomach before munchy time is over. Ready to rush the all-you-can-eat buffet? Here we go!
Making a pig of yourself
Quite different from Perfect Sorter, "Munchy Munchy" makes no difference if you eat a fresh watermelon or some greasy fries. No matter if the food is healthy or not, "Sir Dito" is getting bigger and bigger after each and every snack and rolls through the level like a snowball surfing on an avalanche. That's the great fun while playing this game: You just "make a pig of yourself" and munch through the levels without having to think what to eat (as long as it's edible at all).
The other thing I like about this game is the catchy, friendly and enjoyable music playing in the background. I also think that the colorful graphics and positive attitude are like a big grin smiling at you, giving you a really good feeling. My personal highlight is the on-screen joystick of "Munchy Munchy": Look at it, it's a pig nose! How cute is that?
Making a pig's ear of it
Well, I don't want to put lipstick on the pig, so here are the few things that aren't as good as they could and should be. First of all, I like the control button, but the controls itself are a bit clunky. Fupa Lords did a slightly better job with their rolling ball. Plus, since there is just one button to use, the game should also work in portrait mode to give users the opportunity to play with only one hand.
Secondly, I think the balancing could need a bit extra love. You're way too often running out of munchy time and combined with the imprecise controls, it's almost impossible to get out of the red. Speaking of that, there's also no chance to recover after hitting an obstacle. Way too often, it leads to a sudden or inevitable death.
What we love about "Munchy Munchy"
Funny Gameplay
Nice Music
Delighting appearance
What we'd like to see in the next update
Fluent movements
Portrait Mode
Better Balancing
The Verdict
"Munchy Munchy" is a cute, bright and funny mobile game and one of the last strongholds, where you're free to eat what you like without having a guilty conscience. How refreshing! Download the game here.
All pictures are in-game screenshots.