Vivi's Halloween Review
12. November 2017

Color Shock Review
16. November 2017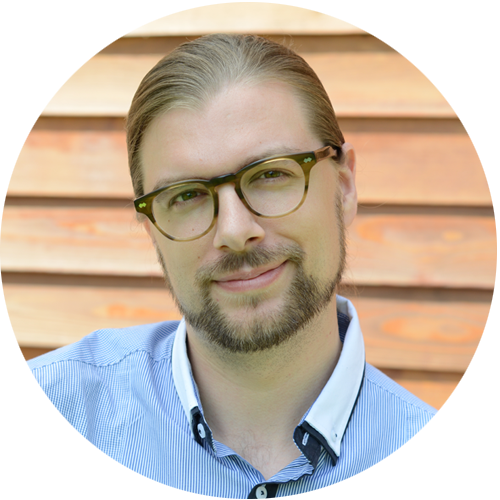 Halloween? Halloween... Mmh... That's this counter-event on Reformations Day, right?
Halloween is dead. Long live Halloween! All the candy is eaten or stale, but there are still fresh new Halloween games around every corner of G-Play City. Take this one: "Halloween Madness" by "Tom van den Broecke" – an arcade endless runner, in which you "run past waves of zombies and skeletons through the abandoned city streets". I'm in!
Stompin' Pumpkin
Whereas the 2-weeks-old pumpkins are rotting in the backyard, this pumpkin is alive and kicking. And it looks great: The pixelated retro style blends everything together perfectly (and look at the animations! Awesome!) and even the music fits the 16-bit touch. Plus, the beat is synchronized with the jumpin' pumpkin animation. Oh, how I wish Bounce Me would have mastered that perfect loop, too!
The result is a great gameplay, a perfect flow, and a constant wish to try it again… and again… and again!
Stumblin' Pumpkin
This game could be nearly perfect, if… if only there would be alternative controls. As you know from my previous reviews, I am really no fan of tilting controls. Yeah, might be a matter of taste, but sometimes they make sense and many times they don't. And in this game, I can think of at least two better ways to steer your orange head (a Trumpkin, haha!) through the streets. Especially after a few minutes (when the game gets faster and faster), tilting controls make it unnecessarily difficult and you look like a noob playing Mario Kart (You know. These folks who thought you need to lean into the curve for proper drifting).
Speaking of other video games, I suggest the developer should get rid the font, which looks 100% like Angry Birds (I am not even sure if this is an unwanted copyright infringement!).
Speaking of things to get rid off, maybe the pop-ups made of blurred planks should be replaced, too. They don't look retro, they just look old. 🙂
What we love about "Halloween Madness"
Retro Style
Perfect Music
Smooth Gameplay
What we'd like to see in the next update
Alternative Controls
Another Font
Better Pop-ups
The Verdict
"Halloween Madness" is a cool game with a great flow, that makes a lot of fun – if you can handle the controls. Download the game here.
All pictures are in-game screenshots.