Pixel Shon Adventure Review
19. October 2017

Cosmodog Review
21. October 2017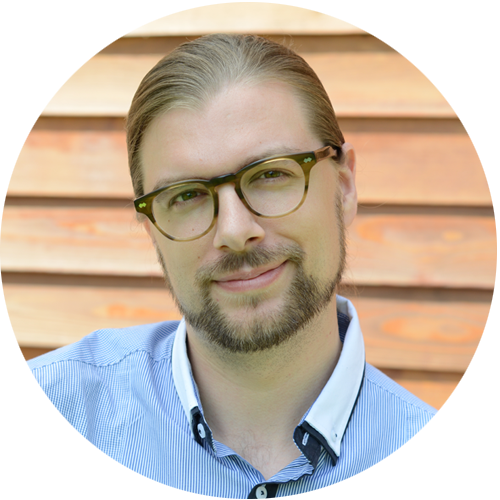 Are you done with all pool games in the online and mobile world? Then try out this very fresh approach to the old genre.
"Strange Particles" is indeed based on a rather strange game idea, that I've never seen or played before. It's a unique mixture of pool billiards and, yeah, I don't know, some kind of color puzzle game, in which you "heal" corrupted particles with the colors they need to recover. We'll see if this creative concept pays off!
Cool Pool
The resemblance to pool billiards is a big plus. Since you help the other circles by shooting your healing ball towards their direction, you intuitively know how to play this game and how to use the right angles to cushion the ball. The controls are very intuitive, making it super easy for new players to feel at home in this game, although the idea behind it is very innovative.
I'd also like to emphasize the great overall quality of the game, from the super smooth windmill transition effect in the menu (love that!) to the huge scope in form of many levels and a great variety at later stages.
Snail Pace
What I don't like about "Strange Particles" is the heavily enforced relaxed atmosphere. Different from pool, these balls are moving in a very slow tempo across the game board, which gets quite annoying if you miss the right angle and have to watch your failing ball crawling around for half an eternity. Combined with the esoteric touch of the story and the slumberous lounge music that's lulling you to sleep, I feel that I have to relax, but I don't want to. And I don't feel that this game can or should be relaxing at all.
Rule #1: If the player has to move objects, he should be empowered to control the strength and to do it as quickly as he wants to.
And there's a simple solution to that: If the player draws a short line with his healing ball, let it roll along slowly. If the player swipes across the whole touchscreen, give him the velocity he was longing for.
What we love about "Strange Particles"
Innovative Idea
Intuitive Controls
Overall Quality
What we'd like to see in the next update
More Speed
Alternative Music
Alternative Controls
The Verdict
"Strange Particles" is a puzzle game / pool billiards hybrid based on a unique game idea. Try it out for yourself and download the game here!
All pictures are in-game screenshots.