Gimme 5ive! Interview with Alexander Madani
18. November 2017
Rebus.io Review
24. November 2017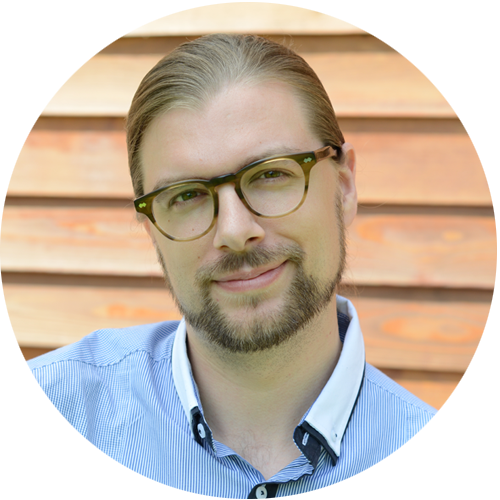 Stretch your fingers and keep them warm and soft, because playing this brand new app takes all the speed and flexibility you've got.
Are you sick of playing whack-a-mole on your local funfair, because your arms are burning or you need a more relaxing alternative? Or are you such a huge fan, that you can't get enough of it, so you're searching for alternatives that you can even play when the fair's over? Well, no matter if you count yourself to the first or the second category, I have some great news for you, because Squarez" by "TDP Apps" brings the whack-a-mole-feeling to your Android device.
Coming square with it
The only difference: You're not hitting moles on the head, you're tapping squares in their face. And getting along with "Squarez" is as easy as possible. It's playable in three languages (English, Spanish, Portuguese) and even if you're not among these over one billion mother tongues, don't worry, hitting the evil squares to prevent them conquering the gameboard is self-explanatory in every sense. The controls are easy and intuitive and the game design is absolutely straightforward.
The whole app is presented in a sleek and modern design, that is very pleasing to the eye. "Squarez" is a polished package without any flaws, glitches or bugs…
Be there or be square!
… but it's a bit dull. The minimalistic (game) design take its toll by delivering a game experience, that could take a bit more action. We are missing some animations (at least the facial expression of the tapped squares could change), there is a huge lack of gameplay features (power-ups, anyone?) and except one single sound, the game provides absolutely nothing for your ears.
Also: The global highscores, that could be the coolest feature of "Squarez", leaves me a bit frustrated, as I simply don't know how to compete with the leadership ranks. In the "Classic/Easy" mode, I can barely reach more than 10.000 points, whereas the #1 spot is taken by someone, who has scored more than twice as much. But how? Am I missing something? Since it's your goal to simply "tap away" the squares, you can only be faster or slower than your competitors and I can't imagine someone tapping twice as fast as I do. And what if it's true? How am I supposed to train or try harder in that case?
The lack of gameplay features leads to a lack of ways to become #1 and that's a problem!
What we love about "Squarez"
Easy controls
Intuitive Gameplay
Clean Design
What we'd like to see in the next update
More Features
More Animations
More Sounds/Music
The Verdict
"Squarez" is a modern adaptation of the classical "whack-a-mole" game. It's easy and intuitive but in need of some additional features. Download the game here.
All pictures are in-game screenshots.