Lurking Immortui Review
8. April 2018

Reinvent the Wheel Review
14. April 2018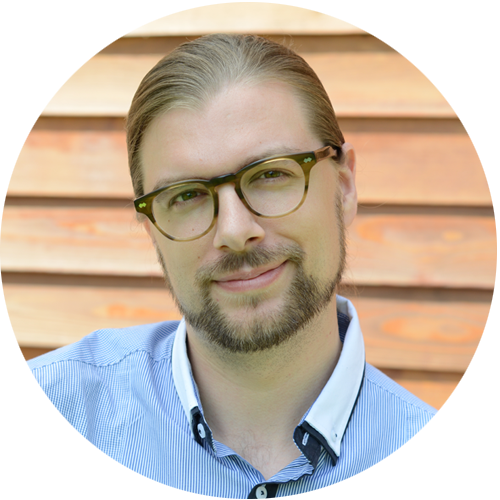 What's the point of contact between "Temple Run" and "Goat Simulator"? You have no idea? Then read this review to find out what it is!
Playing "Run4it" by "Artnroll Games" almost made me feel nostalgic. I got instantly reminded of my time at Playandroid.com, feeling the hype of endless runners like Temple Run. If you trust Google Trends, running games had their glorious era about 5 years ago, in 2012 and 2013. Can this game keep in step with its predecessors or will it fall with the last hurdle?
We'll take a look at the unreleased version of the game and let you know!
"Run4it" is about running through areas packed with traps and obstacles you have to avoid. As it's typical for endless runners, your character runs automatically, you only have to steer him and – in this case – jump over the obstacles.
Bang! Boom! Bang!
What I absolutely love about "Run4it", is that you don't die immediately, if you hit an object (which is quite often the case in platform runner games like Switchero. Or Tomolo Runner. Or Halloween Madness.) Well, you do also die instantly if you get hit by a car, but despite of that, you can sweep chairs and tables out of the way, shove away some pedestrians or take some damage from fallen objects. Your character even trips over obstacles instead of falling straightaway proving that he only looks like Christiano Ronaldo.
This adds a lot of flow and action to the game and, to be honest, whenever I had the choice between a cleared and an uncleared path through the level, I always chose the uncleared one to see how the character runs through all the stuff. And – ahem – I often also get hit by a car on purpose just to see the ridiculous dying animation of these absolutely exaggerating ragdoll physics. Haha, it's like Temple Run meets Goat Simulator, love it! 🙂
Although my destructive way of playing wasn't really results-producing, you could (if you're more serious than me) do lots of stuff with the coins you collect in order to customize and upgrade your character or unlock new ones.
Still a Way To Go
Since the app hasn't been officially released yet, we can expect a few changes without even asking for it. Nevertheless, I'd wish for a better balancing. The game isn't hard as Unborn, but the few rounds, that I've played without having my anarchy mode turned on, were actually pretty tough. The cars are super fast, the built-in alarm system is really slow and some hurdles like the scaffolding are pretty hard to master.
Speaking of pretty things, I sincerely hope that the developers will also spend some of the remaining time to polish the graphics. At this time, the game looks as alpha as it is, with missing textures, non-existent shadows, and a grey global light, that makes it look like I'm testing a Half-Life 1 map in Worldcraft.
Plus, I don't know how I feel about 5000 coins being the minimum amount of money you have to collect in order to upgrade anything. That's quite a huge amount and could demotivate new (and young) players who are used to being constantly motivated and rewarded.
What we love about "Run4it"
Good Flow
Anarchy Feeling
Customization
What we'd like to see in the next update
Better Balancing
Cheaper Upgrades
Polished Graphics
The Verdict
"Run4it" is a good example, that the chapter of endless runners isn't finished yet. There is still room for surprising elements and new ideas. Run for Run4it and download it here!
All pictures are in-game screenshots.