Company Anniversary: Daikon Media celebrates its first birthday!
15. October 2017

Pixel Shon Adventure Review
19. October 2017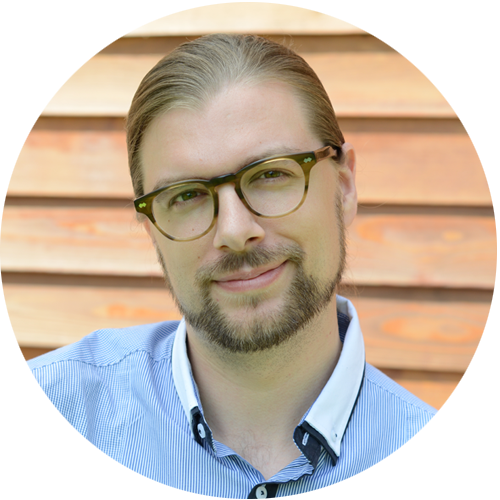 As retro space shooter specialist, I had high expectations before checking out "Rogue Star". But the game didn't fail me!
I make no secret of the fact, that I am a big fan of retro space shooters. Parodius (the parody of the NES classic Gradius) is one of my favorite games of all times, I've spent hours and hours on playing Space Bats and I'm always excited as a kid, every time I get the opportunity to review a game of this category like I did a few months ago.
Today, "Rogue Star" by "K Janowski" is next in line, a game with the awkward alternative title called "Roguelike Space Shooter". I guess we stick with "Rogue Star" and keep going!
Spaceships! Upgrades! Action!
"Rogue Star" comes along with everything you would expect from a vertically scrolling arcade space shooter.
Enemies coming in waves? Check.
Retro "Pew Pew" sounds? Check.
Thrilling Boss Fights? Check.
Plus, you have a considerable range of spaceships to choose from, which all have different advantages with a noticeable effect on the gameplay. Also, you can "pimp your spaceship" by adding features and implementing upgrades like an additional barrel. Holy Cannoli! Finally, the high speed and the challenging boss fights bring a lot of action to the game, making it enjoyable and exciting.
Space Blockaders
On the other side, there are some obstacles between you and your action trip up to the sky. First of all, the missing music is a real mood killer. Even 30 years old games of the genre don't go without some catchy tunes, knowing about the great impact on the gameplay experience. In 1990, Konami even used half of Tchaikovsky's Nutcracker suite to accompany Parodius with music. Listen for yourself! How cool is that?
On top of that, the way you gain powerups seems kind of odd. In all games of the genre, that I've played during the last 30 years, there are two ways to get powerups: Either they come out of nothing, flying from top to bottom or right to left – or you get them by destroying enemy ships. In "Rogue Star" however, they get occasionally dropped by enemy spaceships, before you've killed them. This leads to confusing non-sense moves of dodging powerups, as you mistake them for enemy bombs ur bullets. This has to be fixed!
One last thing: In my opinion, space shooters have to lay it on thick. It doesn't matter if it's done towards crazy humor (Parodius), patriotic pathos (Space Mission) or chaotic action (Asterash). "Rogue Star" is a nice, well-done game, but I am missing the "WOW!", "BAM!" and "BOOM!" – and it's not too late to get things comicized .
What we love about "Rogue Star"
Different Spaceships
Upgrade Opportunities
Boss Fights
What we'd like to see in the next update
Music
Improved Power-upping
The WOW! factor
The Verdict
Rogue Star is a solid, considerable space shooter with a remarkable touch of "Pimp my Ride". Download the game here.
All pictures are in-game screenshots.