Color Shock Review
16. November 2017

Gimme 5ive! Interview with Alexander Madani
18. November 2017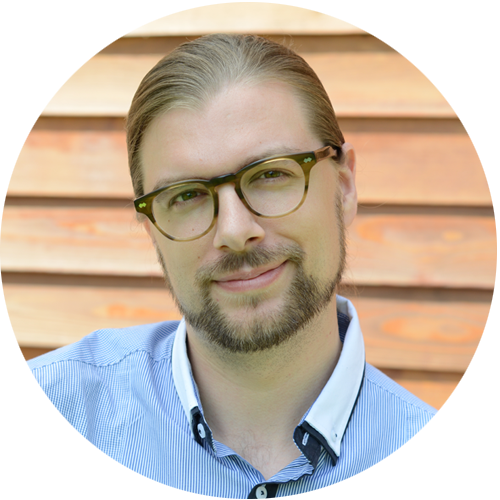 Ladies and Gentlemen, may I have your attention, please? Welcome aboard the USS Blu on its trip down to the depths of the sea. Please fasten your seatbelts and enjoy your trip with "NoSuitsAllowed" Travels. :)
In "Doodle Jump", you go up and in "Blu" you dive down. And the deeper you get, the more difficult it is to dodge all the jellyfishes, sharks and other sea creatures that don't feel comfortable with a submarine disturbing their peaceful underwater life. Hard luck! We get started anyway!
Family-Friendly Fun
"Blu" is a colorful, lovely and innocent game. It's thoroughly family-friendly and one of the few games (without an educational background), that you can let your kids play without having the constant fear they get in touch with something, that's not suitable for their age. This is definitely a valuable USP of "Blu".
Another thing worth mentioning is the possibility to customize your character in the most likable and funny way. By earning points and coins you can fill your treasury and trade your resources for hilarious skins like the bumblebee or an afro (!) submarine. Very cute!
If you would ask me out of the blue (haha!), what's my personal highlight, I would say it's the music. Steel drums, baby! I love these Caribbean tunes and the game had an easy job to convince me after I turned up the volume. 🙂
Fiddly Focusing
Yeah, you can install Blu, pass your smartphone on to your child and chill. For like 5 minutes. It's absolutely true, that all kids love playing games, but they also tend to get easily frustrated and demotivated if things are too difficult for them. And I would definitely not stick the easy-peasy label on this package as it's rather tricky to follow the DO-NOT-TOUCH rule, since you also got to handle the constant updraft while steering your submarine around all kinds of sea animals.
Plus, you have to stay focused all the time with the maximum of concentration to dodge all the fish in the sea. Every second, it's just a question of pixels if you make it or die (and have to start all over again). Last month, I let my small nephew play Gunman Clive on my 3DS and although he really tried to master the game, it was me, in the end, finishing all the levels. I guess if It wouldn't be different with this game.
Another minor thing: I think both the invisibility and the the-deeper-you-can-get-the-better-feature are very cool, but I don't think they should appear like this because they come hand in hand with these ugly black bars you see on the left and right side. Maybe an overlay (like the control buttons) would solve this problem? Just an idea. 🙂
What we love about "Blue"
Family Friendliness
Cute Characters
Cool Music
What we'd like to see in the next update
Easy Mode
Better Learning Curve
No Black Bars
The Verdict
"Blu" is a family-friendly game, that is cute to the core and fun to play. Download the game here!
All pictures are in-game screenshots.