Pocket Weights Review
12. September 2017

Rogobo Review
14. September 2017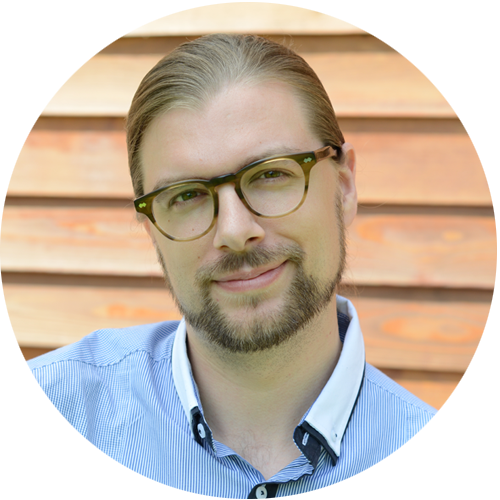 Do you like explosions? Forget Michael Bay, play Billy Bomber!
"This game is fun" is an over-extensively used phrase. I mean, a lot of games are great fun, but the fewest are actually funny. Billy Bomber, however, is genuinely funny and a game that made me smile more than once, thus breaking my daily limit of facial muscular activity. There is, therefore, every indication that this game deserves a review, right? Right! Alley-oop!
Billy, the sloth
Billy is a true anti-hero within a mobile game because he's immobile like a mansion, lazy like a sloth and chubby like a cheese wheel. To get Fat Billy into motion, you need nothing short of TNT. You heard me! You have to blow up Billy with dynamite to let him roll like a ball through each stage, trying to reach the stars and crossing the finish line. Even The Walking Eddie was more energetic than Billy, although the game mechanics are the same: Firstly, you prepare the way by editing the levels, then you press start to see if you've solved the riddle.
On his way, Billy keeps the straightest face ever, making your business even more hilarious than it was already. As is this wasn't enough, you can dress the construction worker up in a flower dress and other skins, so, yeah, I guess you get the idea, why I am not talking about a fun game, but a funny game. 🙂
More than Meets the Eye
All levels are spiced up with the popular three-star system, that keeps you motivated until you've achieved the highest rating in every stage. Plus, the premium version only costs 1,09€ and offers a lot more than just ad ad-free gaming experience: Thanks to an in-game level editor, you are empowered to create your own levels, upload them and play the community levels shared with you. This feature is incredibly cool and should be a legitimate reason to pay for this game.
Honestly, there's nothing much to criticize, so that I can only generate some ideas for the sequel. What about more skins, making it even more fun to bomb Billy through the levels? Or a Mrs. Bomber to achieve gender equality in the construction industry? Or a few more catchy tunes, since the soundtrack is good, but could be even better and bigger?
What we love about "Billy Bomber"
Hilarious Gameplay
Catchy Music
Big Premium Version
What we'd like to see in "Billy Bomber 2"
More Skins
More Music
Mrs. Bomber
Drop the bombshell!
Playing Billy Bomber is a fun thing to do and I hope I could clarify why. If not, just try it out for yourself! So come and get it!
All pictures are in-game screenshots.