YBit Review
12. October 2017

Company Anniversary: Daikon Media celebrates its first birthday!
15. October 2017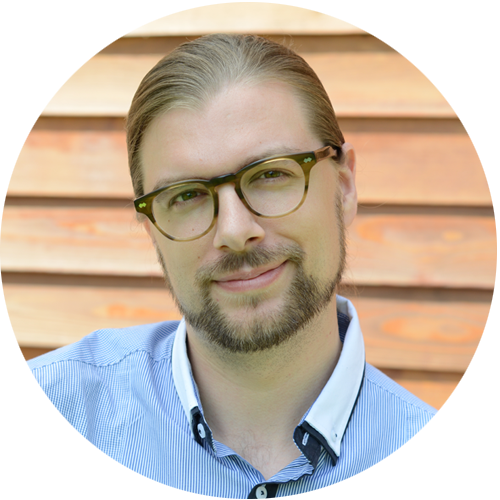 If you are not into text adventures (and I guess almost no one of you is), you should read this review and reconsider your opinion.
Have I ever told you that I tried to develop my own game once? I went through the awesome C# tutorial by Bob Tabor and started to write a text adventure. With my rudimentary coding skills, however, I wasn't able to develop what I had in mind so that I quickly lose interest in my project.
We have to thank God, that TwinPetes show more skills and endurance than I do, otherwise we won't be able to play their newest text adventure "Twinge" – and that would be a shame.
Tension from the very first second
"Twinge" is a survival-horror-escape-game-hybrid in shape of an interactive text adventure, in which you try to help Goodwin, a man lost and helpless in the wild. From the very first moment on, you know, that TwinPetes did everything right. The setup is thrilling in a remarkable way (since you're not playing the person trying to escape), the ambient track in the background is atmospheric and moody (although there is one annoying sound, that is so much louder than the rest) and the length, depth, substance, and quality of this game is simply spectacular. The whole text is well thought-out, elaborated and even enriched with many references (MacGyver, I am Legend, Firefly, …).
Seriously, I've played the whole morning without discovering loops, dead ends and I've only reached one of the different endings. Plus, I've made so many decisions that would or could lead to a whole different story so that I am already thrilled to play it again. And what could be a bigger compliment than that?
Niche Problems
Anyway, I can't withhold the fact, that text-based adventure games were always niche-y and forever will be. Which is a shame, in my opinion, since a well-written text adventure can give you goosebumps like a game with graphics or even a horror movie. There are, however, a few tweaks to dense the atmosphere (in order to make it more attractive for the outgroup) and I'll gladly share my thoughts with you:
Do you see the icons for battery status and signal strength in the upper field of the game screen? What if these icons would actually have a purpose for the gameplay? Wouldn't it be cool to have serious time pressure, as soon as you realize Goodwin's battery life won't last forever? Or what about that episode in the tunnel: Instead of only anticipating connectivity problems, the signal could be effectively lost.
This could add a whole new dimension to the decision making process. Those players, for example, who always chose the slowest and most cautious way, will feel the time pressure and have to hurry up. Not a bad idea, right?
What we love about "Twinge"
Tension
Great Text
Massive Scope
What we'd like to see in the next update
Real Battery Status
Real Connectivity Status
Leveled sounds
The Verdict
Twinge is a perfect text adventure, that will also thrill fans of escape and horror games. Hopefully, even more of you will give it a try and download Twinge here.
All pictures are in-game screenshots.