Abstractio Review
2. March 2018

Dead Ascend Review
8. March 2018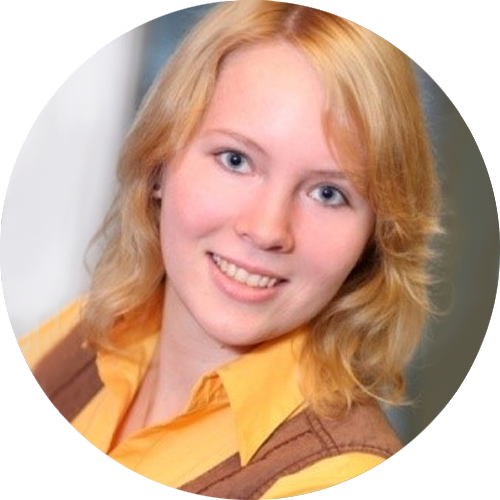 When I heard about "She Be Free" the first time, the name made me think of this kind of manga style "chibi". Fortunately, the hero of this game does have some similarities. Kawaii~
Developer Fabrizio Caligiuri (working as Mazzutakgame) did it again. After patiently waiting since "Cylynder Warp", he just released his new game "She Be Free". This time we are helping DOT, the software with female appearance, to escape and become real. Let's go (run)!
Running with style
Developer Fabrizio Caligiuri already told us in his interview with Daikon Media, that he really likes the design of "Tron". So it is no surprise, that "She Be Free" highly reminds of it. But the protagonist of "She Be Free" looks like a manga character, which I really like. All in all the game looks futuristic, just as "CylynderWarp".
You can choose between low, middle and high quality of the resolution, which is a nice detail in my opinion. Furthermore, the music is accompanying the game very well as it is futuristic sounding techno, which is upbeat and makes me want to run even more. The voice in the beginning sounds just like what I would imagine my computer to sound like if it spoke.
The controls are easy, so you can play with one hand if you like. You need to swipe in different directions and tap to jump or fight enemies. If you don't make it and run against a wall, you will respawn several times before you die eventually. I really liked that as it is more motivating for me than having to start all over again every time.
You can watch a Let's Play of "She Be Free" here.
Perfect camera angle
Normally you will see DOT from behind, but at every level up the camera takes a full spin around our lovely hero. Even though it is nice to see her from another perspective, you might miss some bonus items, if you don't remember by chance where they are and where to move to get them because you won't see them in the meantime.
I also noticed that there are only a few advertisements, which are well embedded and only show up after the game is over. Even though I think there are not many, they are very long. I'm not sure if I might prefer to see ads a bit more often, which are shorter instead. But I guess one cannot have it all. I also would like to adjust the pause screen a bit. As the whole game is mostly blue, the yellow pause screen is extremely contrasting, which some people might enjoy, but I preferred the blue color scheme.
What we love about "She Be Free"
What we'd like to see in the next update
Less distracting camera angles
Shorter advertisements
Different Pause screen
The Verdict
If you like to play stylish running games in a futuristic setting with a touch of anime, you will totally love "She Be Free". Download it here.
All pictures are in-game screenshots.