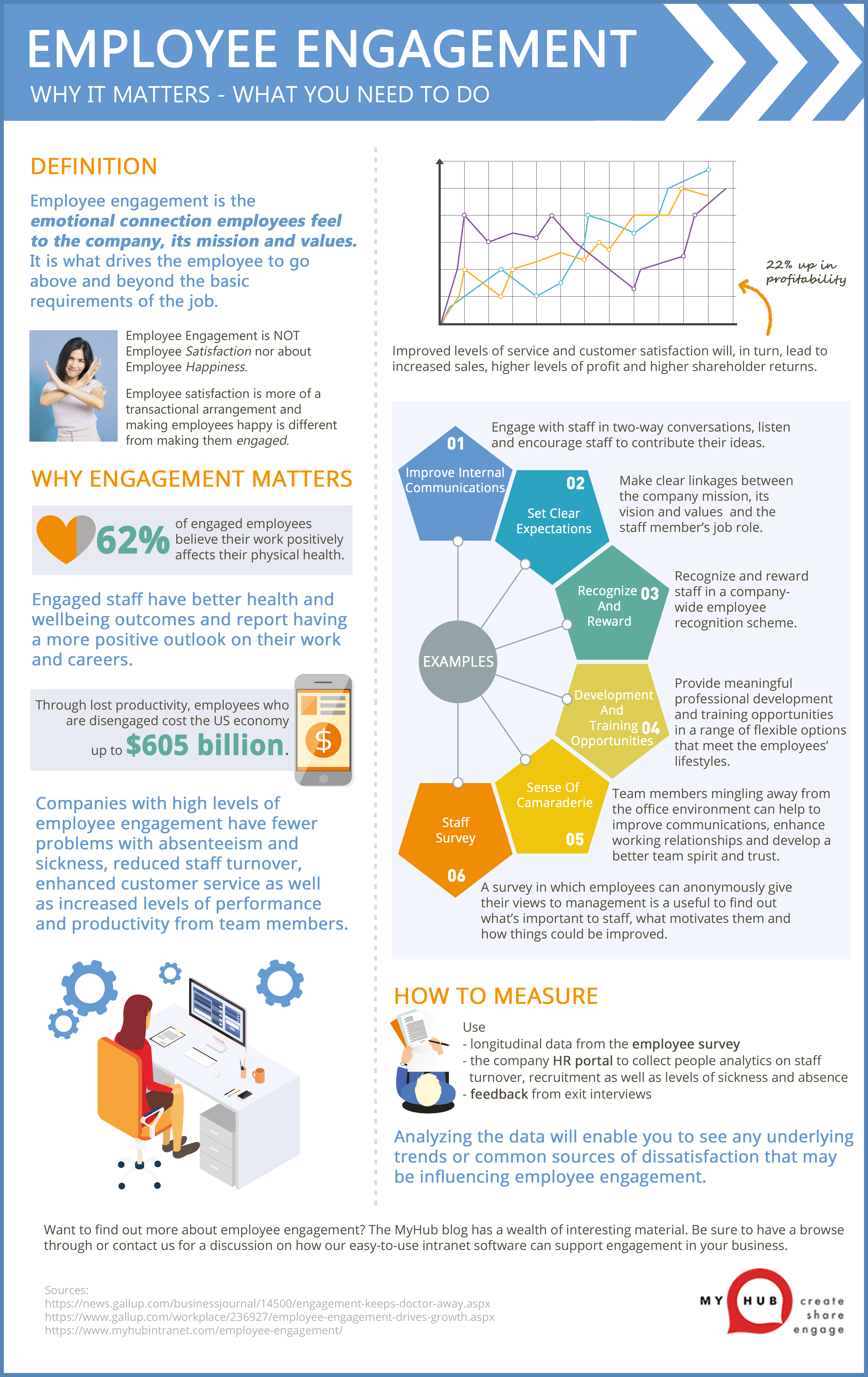 Employee Engagement The Ultimate Definition
This infographic visualizes an article of our partner site "MyHub Intranet Solutions".
"What does employee engagement mean to you? Is it just another fad? Maybe you think of it as a nice-to-have initiative if you have the time and resources? Or is employee engagement, as it should be, an integral part of your business operations, leadership and management? Certainly, the cause isn't helped by the lack of clarity over what employee engagement means. Try googling 'employee engagement definition' and you'll be confronted by at least a dozen different explanations – and that's just on page 1! It's no wonder then that employee engagement as a concept often ends up in the too hard basket. And yet the truth is that it can have a massive impact on your organization's bottom line. So, if you haven't really given engagement the consideration it deserves, then it's time to rethink your approach. And here we will make it easy for you. This post gives a comprehensive overview of what is employee engagement, why it matters and what you need to be doing."
Read more: https://www.myhubintranet.com/employee-engagement/