Gimme 5ive! Interview with Pierce Zaifman
12. December 2017

Super Jumpy Ball Review
15. December 2017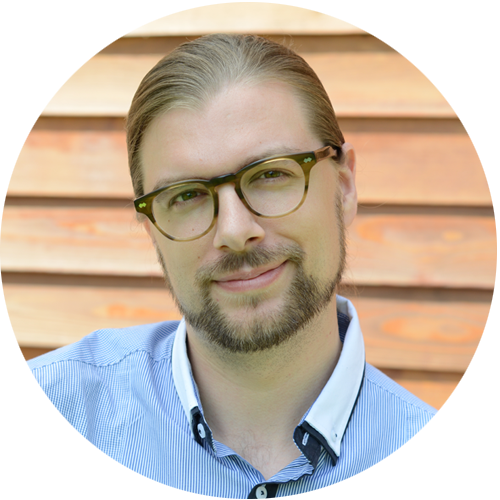 "I want to shoot, uh-uh-uh-uh-uh ... the whole day down!"
In 1979, The Boomtown Rats asked the audience to tell them, why they don't like Mondays and I guess almost 40 years later, we know the answer. If Mondays include a full-fledged zombie apocalypse like in this mobile shooter, well, you don't have to be Garfield to prefer staying in bed. Anyway, I'm afraid we won't get out of this, so grab your record collection and fire away!
Full Zombie Package
"MondayZ" is like the unification of the whole zombie genre. It has the sense of humor from "Shaun of the Dead", the slow zombies from "The Walking Dead", some crazy fellows like in "28 days after", a gameplay similar to "uZombies" and it even has "DayZ" in it – literally. I love the crossover attitude of this game, that leads to a unique mixture, that is both full of action and full of fun.
I do also like the "best try" approach. In "MondayZ", you can't win, there is no happy end, it's all about surviving as long as you can while shooting down as many zombies as possible. Sounds a bit depressing, but it's actually the basis for some intense and thrilling action.
Moreover, I would like to mention the possibility to make combo kills. It's truly satisfying to shoot with a grenade launcher into a crowd of zombies, that has been following you for over a minute, and then clearing the mess through making a bigger mess. Amazing!
Suggested Improvements
I think, "MondayZ" is a well-done zombie shooter without any major flaws. I would just like to point out a few things, that could be improved, in case the developers are willing to spend some extra hours. So, first of all, the graphics are a bit poor in contrast. Some shadows or brighter colors would definitely help to make this game a bit more eye-friendly.
Secondly, I had a few problems with the right onscreen joystick, that is used as the fire button. Whereas I can clearly point to the right direction, the guns sometimes seem to have a will on their own. Maybe a reliable autofire option would do wonders here.
Thirdly, I think the animations could be improved a bit. The movements are a bit awkward and clumsy – even for zombies.
What we love about "MondayZ"
Great Zombie Mix
Endless Action
Combo Kills
What we'd like to see in the next update
Better Contrasts
Auto-Fire
Better Animations
The Verdict
"MondayZ" is a great action shooter, that should be installed on every zombie fan's smartphone. Download the game here.
All pictures are in-game screenshots.