The Walking Eddie Review
29. August 2017

Bounce Balls Review
6. September 2017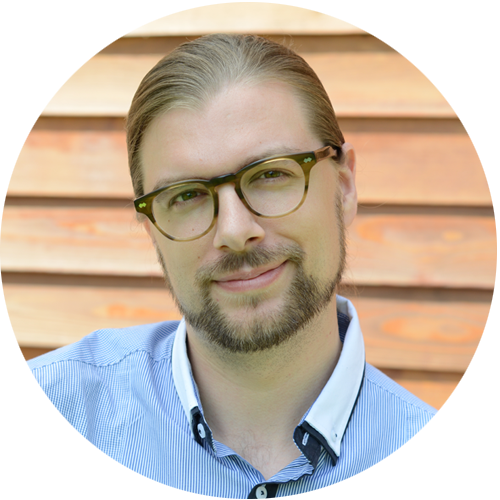 Battle of the Pucks is an enjoyable and colorful mix of Pool, Sumo and Air Hockey.
"Propel Ihre Pucks deines Gegners diejenigen vom Brett zu rammen." – You don't understand a single word of the German introduction of this game? Well, German is my mother tongue and neither do I. 😀
After playing this game, however, I can tell you what it's about: "Battle of the Pucks" is a mixture of pool and sumo. The goal is to kick away the pucks of the enemy (without using a cue ball) so that they fall off the game board (like wrestlers out of the ring). Savvy? Sweet.
Pucks in Space
First of all, I have to praise the visuals: The chabby-chic doodle chalkboard style of the start screen, the scores, and the comments looks great and does match the scratched used-look of the game board and the pucks. The only inconsistent choice here is the background gif. Whereas you might expect a worn out table in a hipster café now, the game itself takes place on a floating game board in the vast universe. Yeah, right.
Super Bowl of Pucks
Speaking of inconsistency, the somehow cozy atmosphere of this 1:1 game, that you can play versus the A.I. or a friend next to you, is accompanied by … fanfares and a cheering crowd. It's like playing a board game in a stadium, which is somehow an absurd idea. Lifemakers did everything wrong by creating the right atmosphere for the game, but they did everything right by making this game fun to play. It's simply enjoyable to fight for the last puck standing. The game is a perfectly designed mobile game with intuitive controls and one of these simple, yet genius game ideas all successful mobile games are made of. Plus, there is so much more to it: An adaptive A.I., 80 stages and additional features in advanced levels.
What we love about "Battle of The Pucks"
Easy controls
Great Game Idea
Huge Scope
What we would like to see in "Battle of The Pucks 2"
Consistent graphics
Relaxed background sounds
Maybe an online matchmaking system?
P-uck your way up to the top!
Back in 2011, my former boss told me to discover hidden pearls, indie games, that are yet unknown but have the potential to become top sellers. I guess I've found one today. With a bit of polish, mostly regarding graphics and sounds, this game has a true potential to rock the Google Play charts. Help Lifemakers on their way up to the top and download their free app now!
All pictures are ingame screenshots or provided from the developer.